TRANSFORMATIVE JUSTICE IN WILLIAMSON CO.
2019-PRESENT
MAKE A DIFFERENCE
The aim of this study is to evaluate the Transformative Justice (TJ) Program in Williamson County from a health outcome and criminal justice systems level lens using a mixed methods approach (randomized control trial (RCT) and process evaluation). TJ is a court-based community supervision system for emerging adults (ages 17-24) after they are booked into the county jail. This population has distinct health needs including substance use, mental health diagnoses and trauma. However, the criminal justice system continues to fail emerging adults because decision-makers do not utilize community resources to address the underlying factors causing an individual to engage in criminal behavior. Through TJ, release is combined with developmentally appropriate, intensive, community-based services. The TJ program is supported by community stakeholders (healthcare providers, nonprofits, county commissioners) and all sides of the criminal justice system (judges, defense attorneys, prosecutor). The primary outcomes of interest are recidivism (new criminal activity) and change in health outcomes (both physical and mental well-being).
We plan to answer: Does a community-based services program led by team-based decision-makers improve emerging adults physical and mental health and reduce recidivism compared to the current criminal justice system?
We will assess: What features of the program are driving these outcomes? How has the program changed over time? Focus groups, interviews, and document review will be used to identify effective program elements and system change.
It is too soon to draw conclusions from the Randomized Control Trial. However, preliminary results from stakeholder interviews show that the TJ program is connecting participants to helpful services and providing strong supports through case management and legal team. Challenges remain in connecting participants to housing and transportation services and ensuring the right dosage of services. Participants are thankful for the program to help them avoid a criminal record and improve their futures.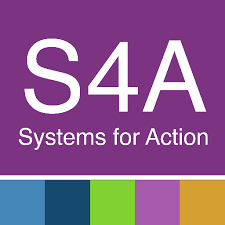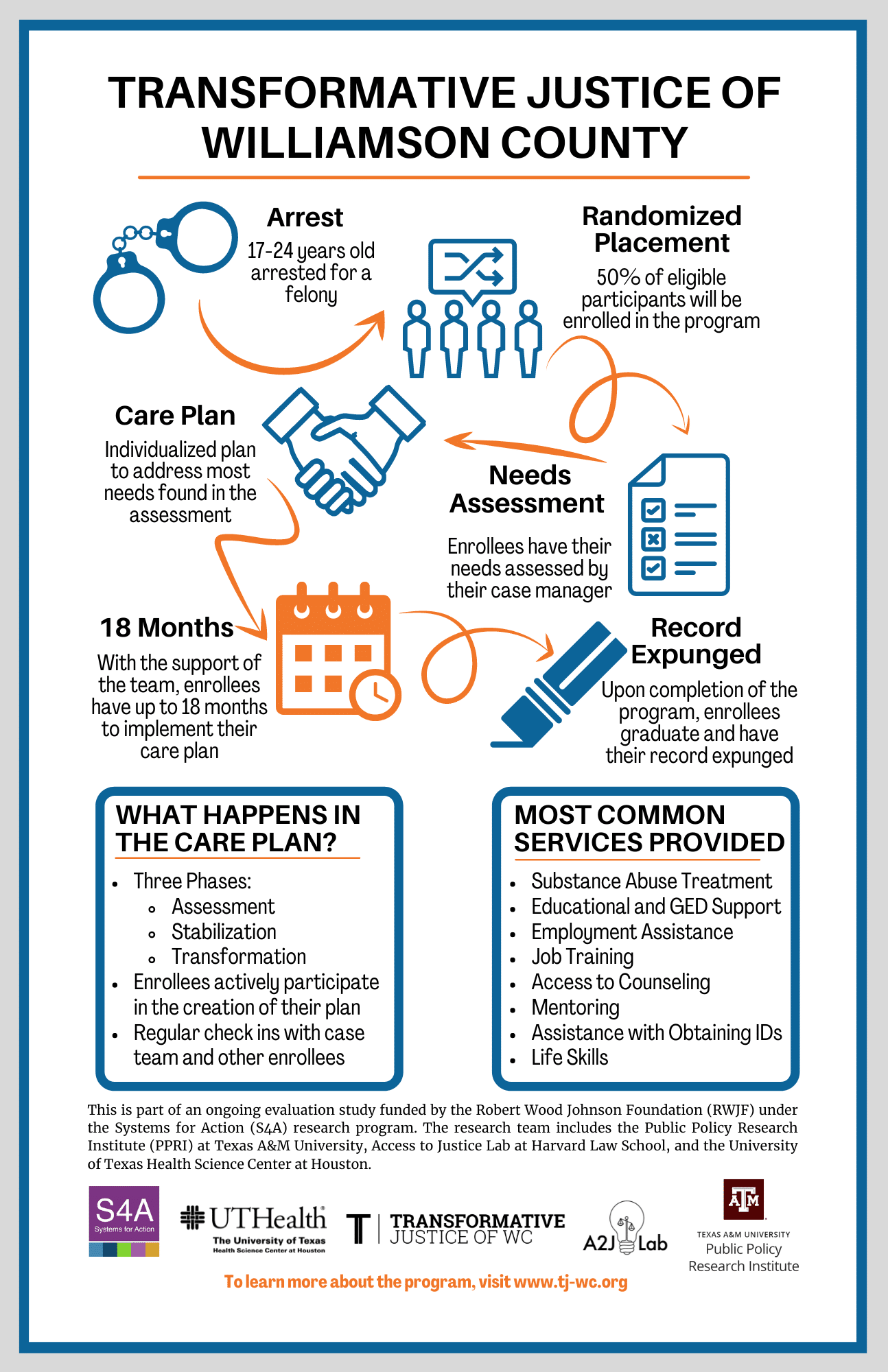 Program and Policy Evaluation
George Naufal, Ph.D. (Principal Investigator)

Emily Naiser, Ph.D. (Co-Principal Investigator)
Vanessa Schick (UT Health Science Center)