LIBERTY AND JUSTICE:
PRETRIAL PRACTICES IN TEXAS
2017
MAKE A DIFFERENCE
Validated risk assessment decides pretrial release for people accused of crimes in six Texas counties. The remaining 248 jurisdictions release individuals based on their ability to pay financial bail. A study by the Public Policy Research Institute at Texas A&M University considers which approach is more effective for achieving the main objectives of bail: court appearance and public safety. The research, conducted on behalf of the Texas Judicial Council, also gathered survey data describing current pretrial practices in Texas counties.
Liberty and Justice: Pretrial Practices in Texas examined more than 3 years of data from two jurisdictions using risk-informed release (Travis County) and money bond (Tarrant County). Results find advantages for validated risk assessment in terms of safety, fairness, and cost.
Safety: Without objective information about individual risk, people on cash or surety bonds commit 22% more new crimes. Moreover, 1.5 times more of the offenses committed by people on money bond are violent felonies including homicides and robberies. The number of offenses involving weapons is 8 times higher.

Fairness: Where pretrial release is determined by individual defendant risk, 10 times more people are released with no financial requirement, removing ability to pay as an obstacle. In the money-bond system, by contrast, 24% more low-risk defendants are detained to disposition at county expense, and 3 times more are held on a low bond requiring $200 or less for release.

Cost: Total pretrial costs are one-third lower where validated risk assessment is used. Although pretrial risk assessment and supervision increases cost to the county by about $100 per defendant, direct savings of more than $700 per defendant are achieved through reductions in new offending, jail days, and misclassification costs (i.e., release of low-risk or detention of high-risk individuals). An additional savings of $336 per defendant in victimization costs was also measured.
A companion survey of judges and pretrial professionals finds capacity exists for statewide implementation of validated risk assessment.
Judges surveyed want better decision tools. Two-thirds of those surveyed are not confident pretrial release decisions currently promote either safety or court appearance. Over half named validated risk assessment as a need.

Infrastructure for pretrial services exists through the statewide network of Community Supervision and Corrections Departments (CSCDs) responsible for monitoring adult probationers.
Overall the study finds empirical support for the pretrial reform agenda put forth by the Texas Judicial Council's Criminal Justice Committee.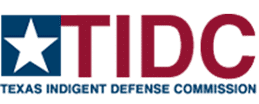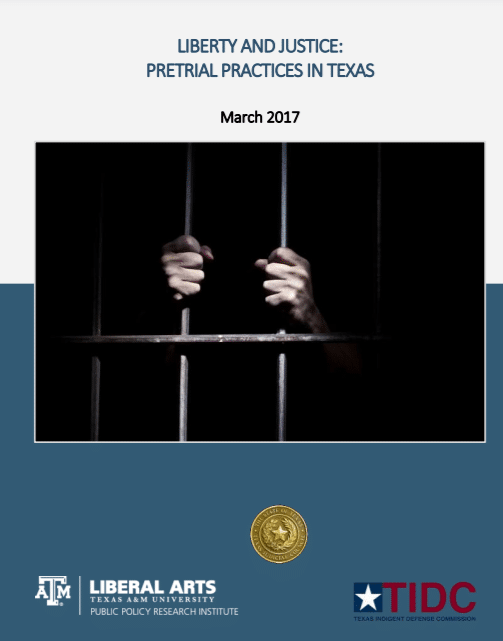 Dottie Carmichael, Ph.D. (Principal Investigator)

George Naufal, Ph.D      (Co-Principal Investigator)